The Dorothy Kilgallen Story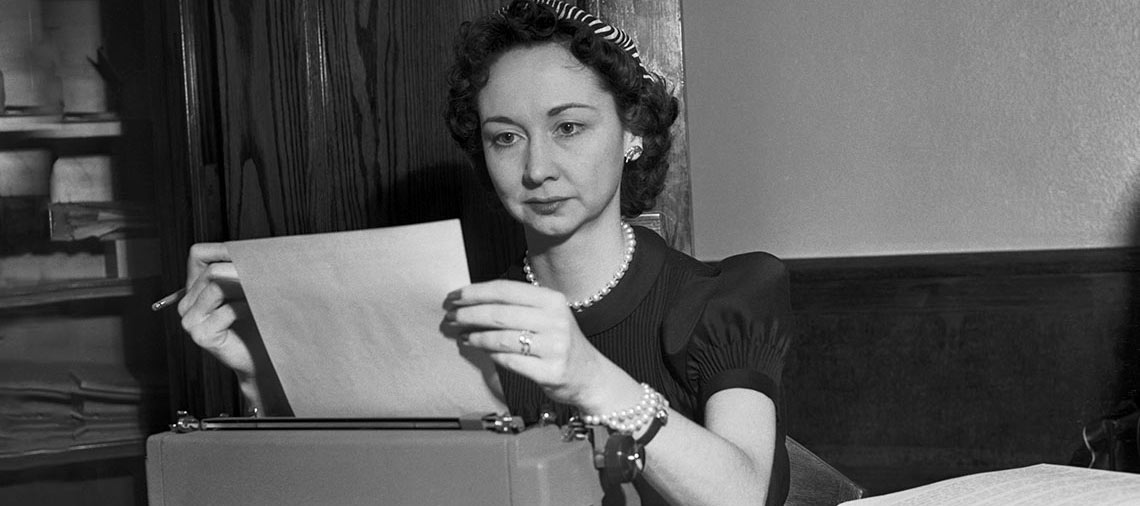 Told through photos, the written word in newspaper columns, articles and government documents, spoken words, and videos, this site is dedicated to the life and times of a Dorothy Mae Kilgallen, an adventurer, an author, a Pulitzer Prize nominated journalist, a crack investigative reporter, an eloquent radio talk show host, a television star, and a courageous, inspiring woman who balanced her career while mothering three children.
Called by Ernest Hemingway "the great female writer in the world," and described by William Randolph Hearst Jr., as "having three trademarks, a keen mind, a tailored exterior and a steel rod as a backbone while reaching the precipices of people's emotions," Dorothy Kilgallen's 35-year career as a revered journalist and investigative reporter marks her as the first female media icon in history. Kilgallen's daily articles and columns for the New York Journal-American were syndicated by Hearst to 200 newspapers across the country and the gutsy reporter covered the most famous trials of the mid-twentieth century including the Lindbergh baby kidnapping case, the Dr. Sam Sheppard trial ("The Fugitive"), controversial comedian Lenny Bruce's 1st Amendment trial where she testified in his behalf, the Profumo English scandal and the Jack Ruby trial.
"Kilgallen was no bleeding heart sob sister, she went after a story with a vigor and tenacity that was unmatched." — Random House
Nominated for a Pulitzer, Kilgallen, whom the NY Post called, "the most powerful female voice in America," balanced her journalistic achievements, her incredible body of work, with stardom as a panelist on the CBS program What's My Line? but it was her courage in searching for the truth about every story she covered including the JFK assassination leading to her death at age 52 that sets Kilgallen apart as an inspiring journalist who never backed away from a challenge. She was life and death. She reached into the precipices of people's emotions" with Random House, for whom she was writing a book about JFK's death when Kilgallen died, adding, "Kilgallen was no bleeding heart sob sister, she went after a story with a vigor and tenacity that was unmatched."
Succeeding in a man's world where women were expected to take a back seat while breaking the "glass ceiling" before the term was fashionable, Kilgallen, whose life from college dropout to becoming a true renaissance woman with success at every stop, is chronicled in the 2016 book The Reporter Who Knew Too Much, fought her way to the top with the New York Post Daily Magazine stating, "Wherever Dorothy Kilgallen goes, fame precedes her, envy follows her and a crowd looks on. She is one of the communication marvels of the age."
While many of her quotes made front page headlines, perhaps the one most defining Kilgallen's career read, "Justice is a big rug. When you pull it out from under one man, a lot of others fall too."